About
I am an Italian software engineer living in Finland.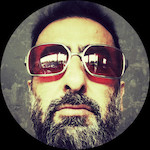 Sometimes I think about stuff and I feel the urge to write it down. This helps me structure my thoughts and remember what I have done. To give myself the motivation to finish writing what I started, I created this website.
Credits
The theme of this site is loosely inspired by the ZX Spectrum, my first computer.